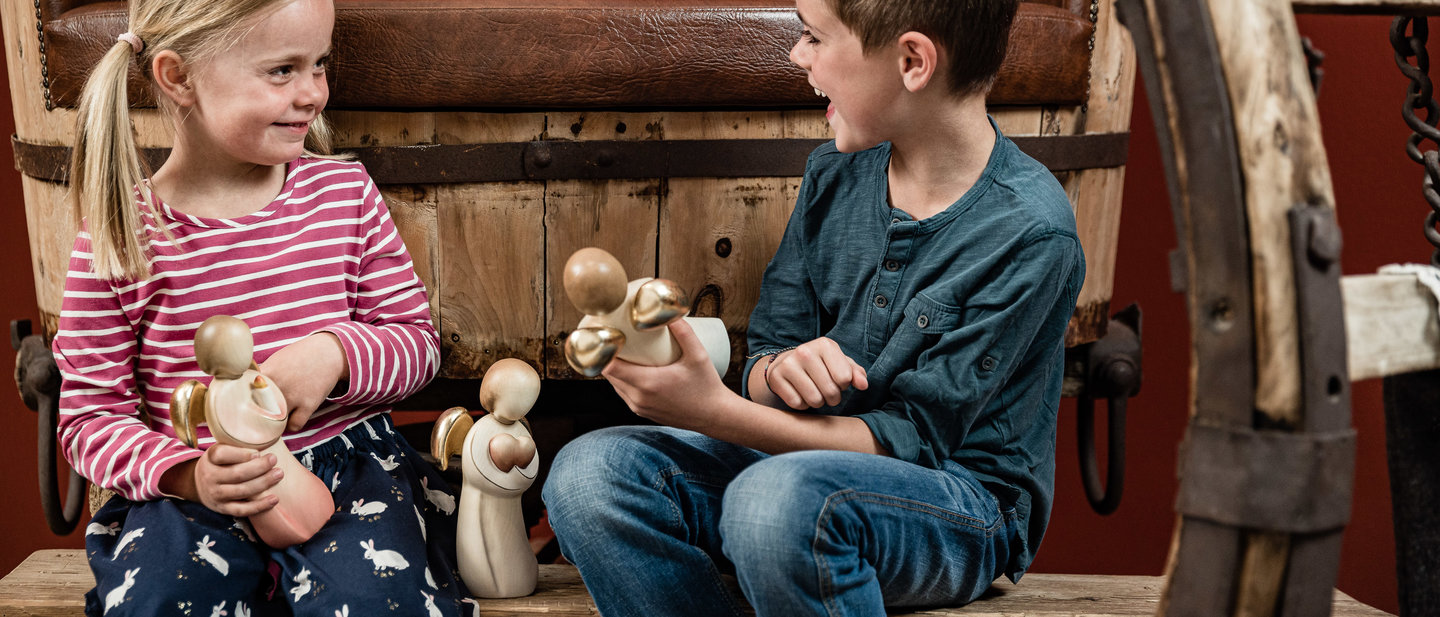 1) Contract Pulling Out Right.
According to Digs 185/1999 provision (Implementation of 97/7/CE directive concerning consumers' protection in remote contracts), Customer has the right to pull out of online stipulated contract, with no penalty and being under no obligation to indicate the reason, in the following ways and conditions: contract pulling out right is exercised by sending a written communication within 10 working days from goods receipt by registered letter with advice of receipt addressed to:
Demetz-Patrick.com – Via Dursan 37, Santa Cristina di Val Gardena, Bolzano, Italy.

The written communication can also be sent by fax within the same 10 working days to +39 0471 790200, provided that it is confirmed by a registered letter with advice of receipt within the next 48 hours. The communication shall contain the codes of the products you intend to return and the indications concerning refund modes of borne expenses (bank transfer, money order etc.) and possible bank data. The articles shall be returned intact and in perfect conditions to the same address utilized for the registered letter. As the goods will be received and checked, Customer will be credited with the cost of returned articles.
2) Order irrevocability.
Products purchasing order carried out by Buyer is irrevocable, except for contract pulling out right provided for by point 1).
3) Prices and transport.
Prices shall be intended as VAT included and transport as free delivered to the delivery address indicated by Purchaser on the purchase date, standard packaging included; special packaging or possible additional charges excluded, if not otherwise stated in writing on order acceptance. Agreed prices shall be intended as referred to these general sales conditions. Demetz-Patrick.com reserves the right to modify sales price list with no prior notice.
4) Acceptance and delivery terms and conditions.
Demetz-Patrick.com cannot be considered as responsible for a non-acceptance of orders, i.e. for a non-delivery of or a delay in delivering products, since both the acceptance and the order fulfilment specifically depend upon the availability of the ordered products as well as possible circumstances, which could jeopardize a finding or at least a quick finding of them. We do not only refer to force majeure or fortuitous events, but also to strike, riots, work turbulence, lack of raw material, which could hinder or delay the production or the supply of the products. Purchaser undertakes to release Demetz-Patrick.com of any responsibility, expressly waiving claims for damages due to a non-acceptance or a delay in accepting orders, i.e. due to a non-delivery of or a delay in delivering the products being subject of already accepted orders.
5) Purchaser's complaints.
Demetz-Patrick.com carefully checks the products to be shipped, therefore, possible damages or failings shall be communicated to the forwarder on the collection of the goods. Possible verified faults, which do not arise from transport, shall be notified to Demetz-Patrick.com in writing within 8 days from their discovery.
Demetz-Patrick.com will check in a reasonable time the matter and in case the complaint is well-grounded, they will provide replacing the missing or damaged parts sending new ones to the Purchaser.

6) Guarantee.
Demetz-Patrick.com products are supplied with a 12-month guarantee from the date of the shipment, provided that keeping and use conditions of such products are in compliance with the relevant specifications. Guarantee only concerns a free replacement of parts, which are considered as faulty by Demetz-Patrick.com, except for wear parts as well as components, units and accessories already being guaranteed by third manufacturers. The freight costs of the products or the pieces under guarantee conditions will be charged to the Purchaser. The latter may not carry out disassembling, changes or repairs, unless he receives a written Demetz-Patrick.com authorization, otherwise he is debarred from the guarantee right. Besides the limits of this guarantee, Purchaser is not entitled to ask for a rescission of the contract, a suspension of payments or any compensation for possible damages.
7) Product improvements and technical updating.
Demetz-Patrick.com reserves the authority to fill orders placed by the Purchaser by selling products being modified in order to improve their performance, technologic features or appearance.
Demetz-Patrick.com is not bound to modify products, which have previously been delivered to the Purchaser.

8) Returns of the goods.
Possible returns of the goods made after the period provided for by the Contract Pulling Out Right as per point 1 shall be authorized in writing by Demetz-Patrick.com and delivered free of charge to Demetz-Patrick.com - Via Dursan 37, Santa Cristina di Val Gardena, Bolzano, Italy.
9) Technical data of the products.
Dimensions, weights as well as technical data being reported in Demetz-Patrick.com catalogue shall be considered as non-binding data.
10) Disputes and place of jurisdiction.
The purchase orders to Demetz-Patrick.com are subject to the "solve et repete" principle as per art 1462 of the civil code. The applicable law is the Italian law. Place of jurisdiction is Bolzano (Italy).
Alternative dispute resolution pursuant to Art. 14 Abs. 1 ODR -VO and § 36 VSBG:
The European Commission provides a platform for online dispute resolution (OS), which you can find at the following link: ec.europa.eu/consumers/odr/ . We are not obligated, neither willing to participate in a dispute settlement procedure before a consumer-arbitration-board.

11) Privacy.
Demetz-Patrick.com treats their own customers' personal data observing the Italian 196/2003 Decree Law. Personal data are treated within the execution of the contract. According to Italian 196/2003 Decree Law, the party concerned may moreover ask for a cancellation, modification, turning into anonymous data or stoppage of treated data, in case of well-grounded reasons. Personal customers data are processed for the normal development of the orders and in the case of a problem with the delivery, in order to contac the buyer.