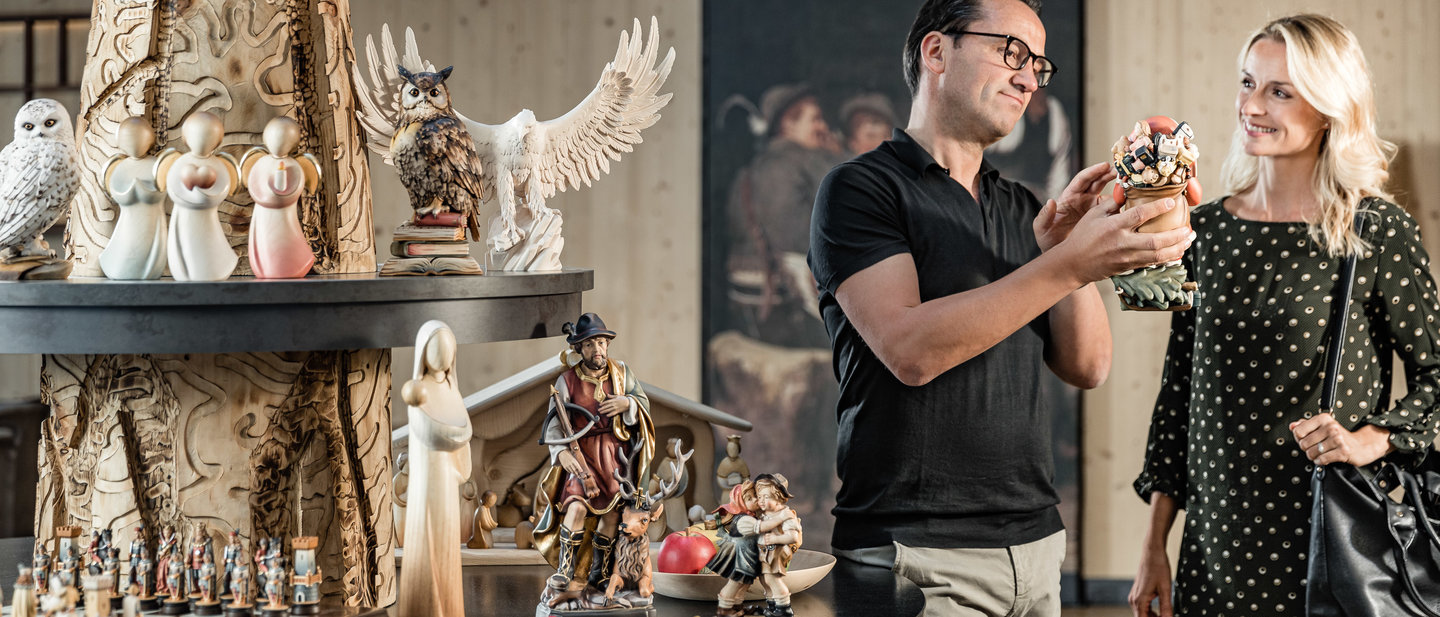 Wood studio Demetz Patrick
In Demetz Patricks wood art workshops in Santa Cristina, Val Gardena, talented and patient woodcarvers realize high quality and artistic wood art works: wood sculptures, cuckoo clocks, Nativity scenes, wooden reliefs, wood statues and many other wood carvings of both sacred art and secular art. Here, many wood craftsmen work together in order to realise wonderful items: the wood sculptor, the wood carver, the wood engraver, the decorator, the painter and the gilder.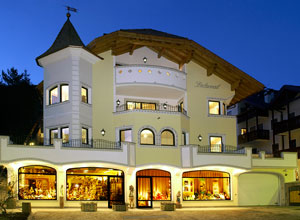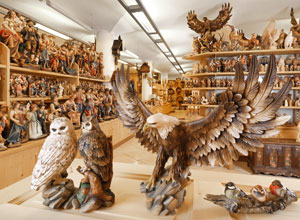 Patrick Demetzs wood art workshops are renowned all over the world because the wonderful wooden sculptures and statues made by the famous local sculptors and carvers remind their beautiful Val Gardena as well as its landscapes and history. You can find all the wood sculptures in Patrick Demetzs shop in Santa Cristina as well as in the online shop DP-woodcarvings.com.
In order to grant protection to the wood sculptors and carvers and to their sculptures and statues exclusively mady by hand, the Bolzano Chamber of Commerce has registered the trademark "Entirely Hand Carved" in order to certify the authenticity and originality of this work. In order to ensure your purchase, all the entirely hand carved woodcarvings for sale in the online store DP-woodcarvings.com can be recognized by the presence of this registered trademark.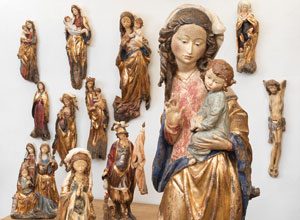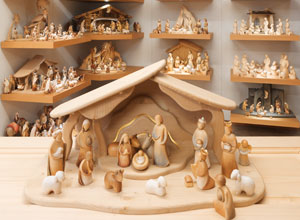 In the wood arts studios of Demetz Patrick, wood artisans can produce also personalized sculptures made of wood and, thanks to their specialization and professionalism, custom-made woodcarvings according to your requirements and instructions.
Visit the online Catalogue and you will find the wide range of wooden art sculptures.