Virgin of Lourdes
Art. LE10363
Pricelist
| cm | inch | natural | stained | stained 3 col. | color |
| --- | --- | --- | --- | --- | --- |
| 7 | 2,76 | - | - | - | - |
| 12 | 4,72 | - | - | - | - |
| 15 | 5,91 | - | - | - | - |
| 20 | 7,87 | - | - | - | - |
| 30 | 11,81 | - | - | - | - |
| 36 | 14,17 | - | - | - | - |
| 60 | 23,62 | - | - | - | - |
all prices are VAT included
Description
The Virgin of Lourdes realized by the woodcarving laboratories of Lepi in Val Gardena, South Tyrol, is available in the variants of natural wood, stained and color. The colored version shows some golden details which enriches the woodcarved statue.

Variants
Available versions and sizes: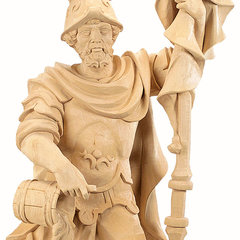 natural
Natural wood not treated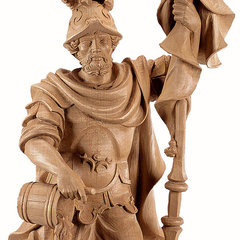 stained
Stained and treated with pastel paints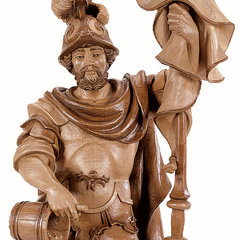 stained 3 col.
Stained with at least 3 shades of color and treated with pastel paints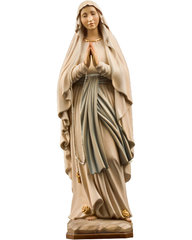 color
Colored with oil paints and gilded with gold leaf