Pricelist
| cm | inch | natural | stained | stained 3 col. | color |
| --- | --- | --- | --- | --- | --- |
| 10 | 3,94 | - | - | - | - |
| 13 | 5,12 | - | - | - | - |
| 20 | 7,87 | - | - | - | - |
| 30 | 11,81 | - | - | - | - |
| 40 | 15,75 | - | - | - | - |
| 60 | 23,62 | - | - | - | - |
all prices are VAT included
Description
The wooden statue of the mountaineer represents a climber who carries traditional cloths of the past like the typical felt hat with a feather, leather pants, a green loden jacket and mountain boots.
The wooden carved mountaineer statue can be attached thanks the his rope to hook on the ceiling or on a wall in order to reproduce the climbing scene.
The statue of the climber is available in numerous sizes between 10 cm and 60 cm and in the variants natural, stained, stained three colors and color.
Variants
Available versions and sizes: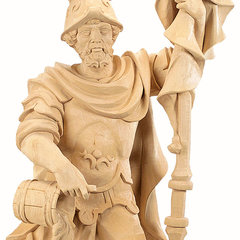 natural
Natural wood not treated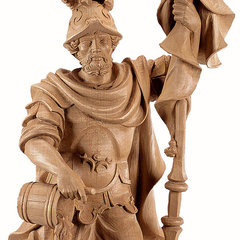 stained
Stained and treated with pastel paints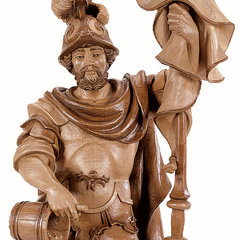 stained 3 col.
Stained with at least 3 shades of color and treated with pastel paints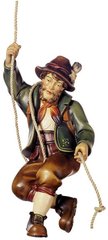 color
Colored with oil paints and gilded with gold leaf