Pricelist
| cm | natural | stained 3 col. | color | pat. gold/silver |
| --- | --- | --- | --- | --- |
| 7 | - | - | - | - |
| 9 | - | - | - | - |
| 11 | - | - | - | - |
| 13 | - | - | - | - |
all prices are VAT included
Description
The Modern Art Nativity Ash Wood is a woodcarved nativity set realized by the artists of the woodcarving company Demetz Patrick. The nativity block is available in several wood types.
The depicted nativity block is carved in ash wood. The ash wood is a very light and durable wood; although it is quite hard, it is at the same time flexible. Its color is light and the grain is easily recognizable.


The family group Modern Art is a modern style carving, very simple and elegant. It is one of the most popular wooden figures, because its elegance and simplicity fits well into every ambience.
The Modern Art Nativity Ash Wood is available in the measures 7, 9 and 13 cm and in the variants natural, stained three colors, color and stained gold/silver.
Variants
Available versions and sizes: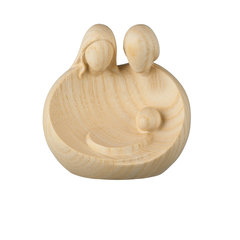 natural
Natural wood not treated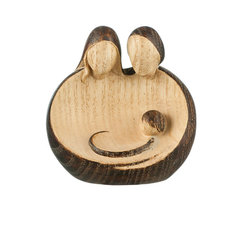 stained 3 col.
Stained with at least 3 shades of color and treated with pastel paints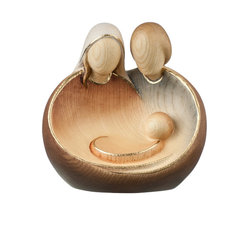 color
Colored with oil paints and gilded with gold leaf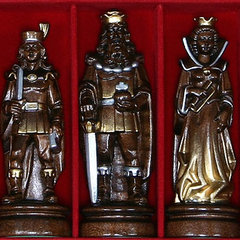 pat. gold/silver
Wood stained and treated with pastel paints and decorated with gold and silver leaf