Pricelist
| cm | natural | stained 3 col. | color |
| --- | --- | --- | --- |
| 7 | - | - | - |
| 9 | - | - | - |
| 30 | - | - | - |
all prices are VAT included
Description
The owl group is an awesome woodcarved figure consisting of the owl on perch and the snowy owl. The two birds of prey are brought together in this spectacular wooden statue, which will impressively enrich the ambiance in which it will find its place.
The owl group is available in the variants natural, stained 3 colors and color as well as in the sizes 7 cm, 9 cm and 30 cm.
Variants
Available versions and sizes: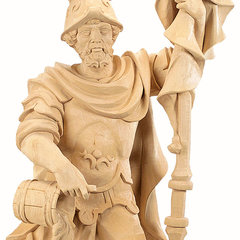 natural
Natural wood not treated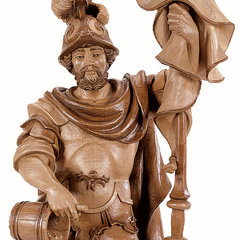 stained 3 col.
Stained with at least 3 shades of color and treated with pastel paints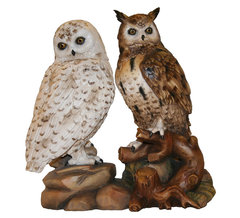 color
Colored with oil paints and gilded with gold leaf