Virgin of Fatima
Art. LE10362
Pricelist
| cm | inch | natural | stained | stained 3 col. | color |
| --- | --- | --- | --- | --- | --- |
| 7 | 2,76 | - | - | - | - |
| 12 | 4,72 | - | - | - | - |
| 15 | 5,91 | - | - | - | - |
| 20 | 7,87 | - | - | - | - |
| 30 | 11,81 | - | - | - | - |
| 36 | 14,17 | - | - | - | - |
all prices are VAT included
Description
The Madonna of Fatima realized by the woodcarving laboratories Lepi in Ortisei, Val Gardena, is available in the versions natural, stained and colored as well as in different measures from 12 to 36 centimetres. The Virgin of Fatima is carved in maple wood and handpainted.

Variants
Available versions and sizes: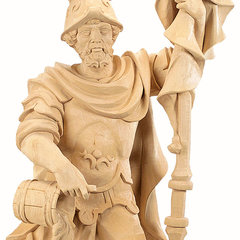 natural
Natural wood not treated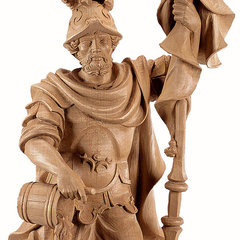 stained
Stained and treated with pastel paints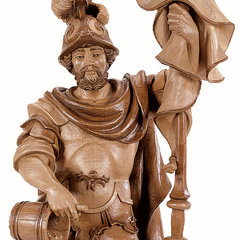 stained 3 col.
Stained with at least 3 shades of color and treated with pastel paints
color
Colored with oil paints and gilded with gold leaf